Social Media Marketing Brisbane
Social Media Advertising
Social media is everywhere and it's only getting bigger. In the digital era, social media is not just a part of our lives – it's a pivotal platform for businesses to engage, connect, and grow. At BFJ Digital, we understand the dynamic world of social media marketing. Our dedicated experts are committed to transforming your business's social presence to deliver you consistent sales growth.
Expose your brand to billions worldwide, dramatically expanding your visibility.
Tailored marketing to reach audiences based on specific interests.
Scalable, budget-friendly marketing options with a high return on investment.
Real-time analytics for better understanding audience behaviour.
Get in touch
Brisbane's Best Social Media Marketing Agency
Why advertise on Social Media?
At BFJ Digital, a leading performance marketing ad agency in Brisbane, we understand the unique challenges and opportunities faced by Australian mid to large businesses. Our focus is on delivering tangible results through strategic social media solutions.
• Whether it's Facebook, Instagram, or LinkedIn, our team brings decades of experience.
• Leverage the power of analytics to ensure every campaign is optimised for maximum ROI and conversion rates.
• Our approach is not one-size-fits-all. We craft bespoke strategies that align with your business goals and industry requirements.
Get in touch
Social Media Advertising
Over 80% of Australians use social media, offering businesses a vast audience for brand exposure.
Social media marketing is more affordable than traditional methods, providing a higher ROI.
Social retargeting ads re-engages past website visitors, boosting sales by reminding them of your products.
Get in touch
21.30m
Social media users in Australia (2023)
14.90m
Users on Facebook in Australia (2023)
14m
Users on LinkedIn in Australia (2023)
How we do it
1
Listen
We'll work with you to develop your message.
2
Idea
We'll work with you to ensure your creative is cutting through.
3
Produce
We build and launch your strategy, ensuring consistent brand exposure and conversion.
4
Monitor
We look at what's working and create fresh content based on what we know converts.
5
Report
Finally, we use powerful analytical tools to advise you on what we need to do next.
Social Media Marketing Brisbane
Be seen, be heard, be irresistible.
Social media is a powerful 'pay to play' platform for marketers. Not only for building brand awareness but by creating impactful retargeting campaigns that encourage customers to reconnect with your brand.
Every social platform has its own algorithm and unique ways to advertise. BFJ Digital serves thousands of ads each week, deploys millions of ad budgets per year, seeking out the highest performing creative assets and generating hundreds of new leads every day.
Giving your brand an identity in social, driving down CPC and delivering more bang for your buck is in our DNA.
Get in touch
Social Media Ad Agency Brisbane
Social media strategy that works.
Every business has a story to tell, and our job is to amplify that story on social media. Our approach is not one-size-fits-all; we craft tailored strategies that resonate with your brand's voice and vision. We delve deep into your business goals, target audience, and industry trends to create content that not only engages but converts.
With algorithms changing daily, it's easy to be caught out wondering why a strategy that was tried and tested a month ago is now like fishing in an empty well.
We live and breath social media marketing and are constantly tweaking and changing our approach, ensuring our clients are not left flat footed when big tech changes the rules.
Get in touch
Is your social media marketing actually working?
Ready to elevate your brand's presence on social media? Click here to connect with our expert team and start your journey to digital success through effective social media marketing! Save time and costs with our comprehensive, streamlined approach.
Meet with a strategy specialist to build a growth plan.
Increase your media performance by up to 200%
Improve business efficiencies to increase ROI via automation and increase profit.
We cut to the chase. What digital marketing is actually working?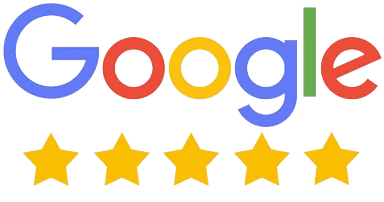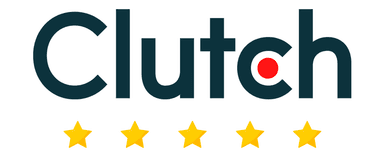 Social Media Marketing with BFJ
How much does social media advertising cost?
Like other digital platforms, budgets for social media advertising are flexible. You can set daily or monthly budgets starting from as little as $10, depending on the platform and your campaign goals.
Can I use my existing content for social media ads?
Yes, you can. BFJ Digital can help integrate your existing content and assets into your social media campaigns, ensuring brand consistency and saving time on content creation. We can also source new content on your behalf from creative agencies with a proven track record of content creation that's suitable for social media.
Should I include social media in my digital marketing strategy?
We believe social media is essential for modern businesses. With billions of users worldwide, social media platforms offer unparalleled reach and engagement opportunities. By taking the time to understand the customer journey that users relevant to your business take, we can develop a social media strategy that works for your industry.
How complex is it to start social media advertising?
Starting can be straightforward, but optimising for maximum impact requires expertise. BFJ Digital is an expert social media agency that provides comprehensive support to make the process efficient, effective, and tailored to your business needs.
Is social media advertising effective in Australia?
Social media advertising is incredibly effective in Australia, with a large and diverse user base actively engaging on various platforms. It's a key strategy for businesses looking to expand their digital footprint and engage with a wider audience. By working with BFJ Digital, your working with a social media agency that has over a decade of experience in social media strategies, social media management and generated thousands of leads for Australian Businesses.
How long are your contracts?
Not long! We're a performance based digital marketing agency and take pride in delivering results for our clients, not excuses. When you sign up with us, we operate on a month-to-month basis, ensuring you get the best possible service without committing to an agency that doesn't know what it's doing. We've be working with businesses in this way for over 14 years, so you can trust that we know a bit or two about social media management.